Digital transformation is the integration of digital technology into all areas of a business. It results in fundamental changes to the way a business operates. Companies are using this process to remake their businesses to be more efficient and more profitable. Digitalisation offers endless possibilities to transform businesses, groom talent, and enrich the way we live – possibilities that are now yours for the taking.
True digital transformation is so much more than that. It creates a technology framework to transform these services and data into actionable insights that can improve just about every facet of an organization. Rather than simply migrating data to the cloud, it allows for reimaging of systems and processes to work together smartly to provide more robust business intelligence.
Why is Digital Transformation Important?
Digital transformation is changing the way an organisation operates. Systems, processes, workflow, and culture are all evaluated. This transformation affects each level of an organization and brings together data across areas to work together more effectively.
By taking advantage of workflow automation and advanced processing, such as artificial intelligence (AI) and machine learning (ML), companies can connect the dots on the customer journey in a way that wasn't possible before.
Benefits of Digital Transformation
For many companies, the driver for digital transformation is cost-related. Moving data to a public, private, or hybrid cloud environment lowers operational costs. It frees up hardware and software costs while freeing up team members to work on other projects.
Enhanced data collection
Most businesses are collecting mountains of data on customers but the real benefit is making sense of these data for analysis that can drive the business forward. Digital transformation creates a system for gathering the right data and incorporating it fully for business intelligence at a higher level.
It creates a way that different functional units within an organisation can translate raw data into insights across various touchpoints. By doing this, it produces a single view of the customer journey, operations, production, finance, and business opportunities.
Greater resource management
Digital transformation consolidates information and resources into a suite of tools for business. Rather than dispersed software and databases, it brings together company resources all into one place. Digital transformation can integrate applications, databases, and software into a central repository for business intelligence.
Digital transformation is not a department or functional unit. It encompasses every area of a business and can lead to process innovation and efficiency across units.
Data-driven customer insights
Data can be the key to unlocking customer insights. By better understanding your customer and their needs, you can create a business strategy that is even more customer-centric. Using both structured data and unstructured data, such as social media metrics, these insights can help drive business growth. Data enables strategies to provide more relevant, personalized, and agile content.
Better customer experience
Customer expectations are sky-high when it comes to their experience. Customers have gotten used to having endless choices, low prices, and fast delivery. Customer experience (CX) is the new battleground. The only way to win this race is by understanding your customers, and customising your offerings elevate the customer experience.
Encourages digital culture
By providing team members with the right tools, tailored to their environment, digital transformation encourages a digital culture.
While these tools provide an easy way for collaboration, they also help to move the entire organisation ahead digitally. It forces the upskilling and digital learning of the entire workforce to take advantage of the benefits of digital transformation.
Increased profits
Companies that undergo digital transformation improve efficiency and profitability. You should hop on the bandwagon as well!
Increased agility
Digital transformation makes organisations more agile and improves their speed-to-market implementations and strategies. This allows for faster innovation and adaptation while charting a pathway to improvement.
Improved productivity
Having the right tech tools that work together can streamline workflow and improve productivity. By automating many manual tasks and integrating data throughout the organisation, it empowers team members to work more efficiently.
How WAB Lab Champions Digital Transformation?
We help companies to build their businesses by identifying granular growth opportunities and to improve their performance through innovation in products, services, processes, business models and digital transformation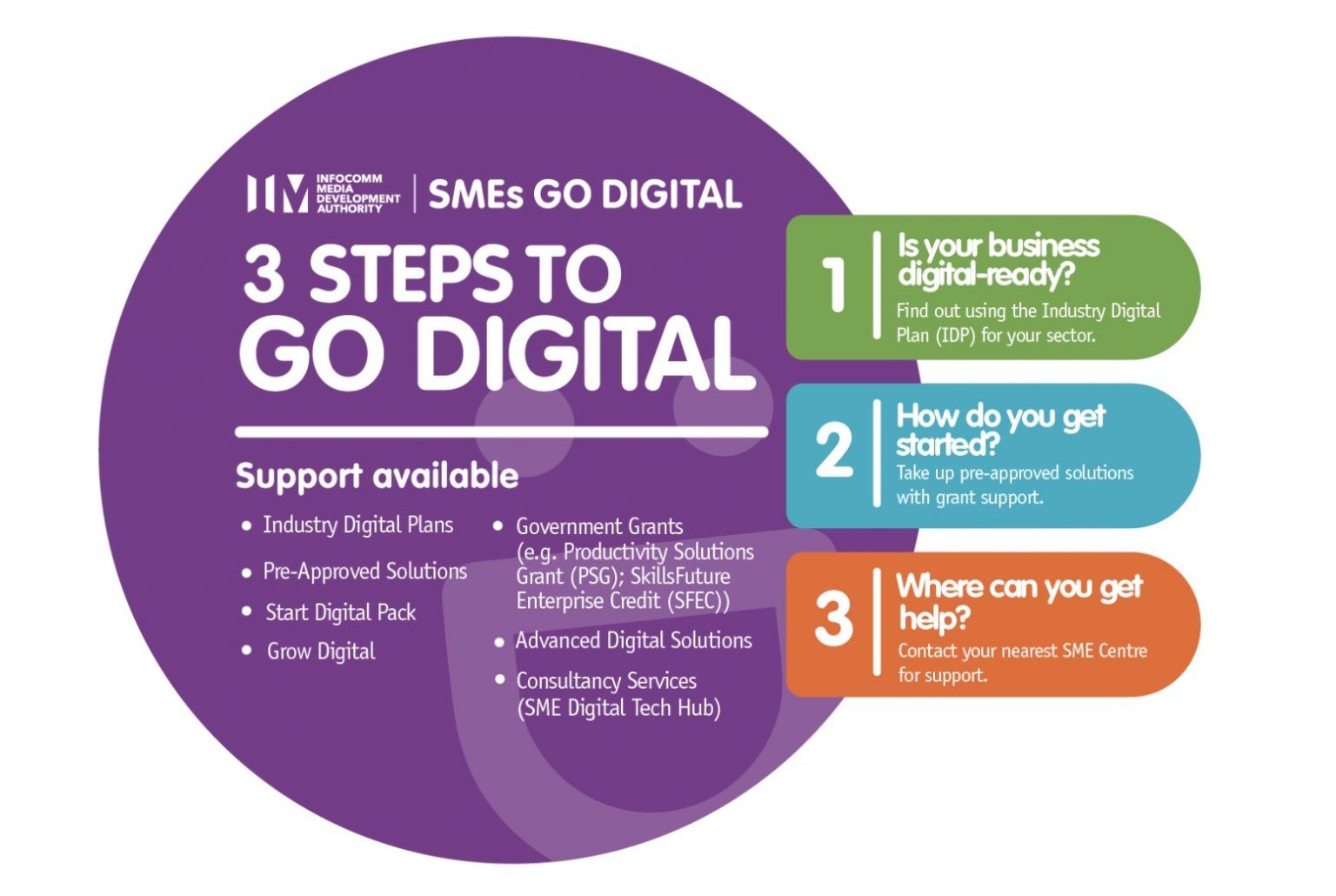 Regardless of which stage your organisation is at on the digitalisation journey, you will be supported with step-by-step advice on the digital technologies to use through the Industry Digital Plans (IDPs). The sector-specific IDPs, developed by IMDA and sector lead agencies, are central to the SMEs Go Digital programme that makes going digital simple for SMEs.
We define transformation as innovation, digital solution plus implementation, helping our clients digitally transform by focusing on the requirements imposed by the environment.
Advance your career with these critical soft skills!
The skills you need to become a real professional

Set you apart from the rest of your competition

Boost your confidence, master the "human" skills"